Northern Horse Park's Motto
"Connecting people, horses and nature"
At Northern Horse Park about 80 horses live on the vast grounds spanning around 122 acres, featuring a diverse line-up of activities such as cute pony shows and horse riding in beautiful parklands. We also have fine cuisine utilizing seasonal ingredients as well as facilities related to horse-racing, making for a horse theme park where both adults and children can enjoy all day long.
You can interact and learn with many horses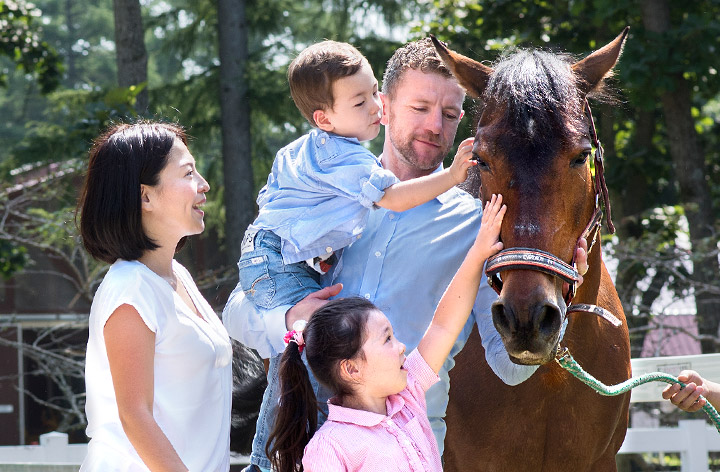 There are around 80 horses of 12 different breeds within the park. Through your experiences and interactions with many different types of horses, from retired race horses to ponies, you'll be able to make many great memories.
Both summer and winter can be enjoyed in the beautiful outdoors of Hokkaido.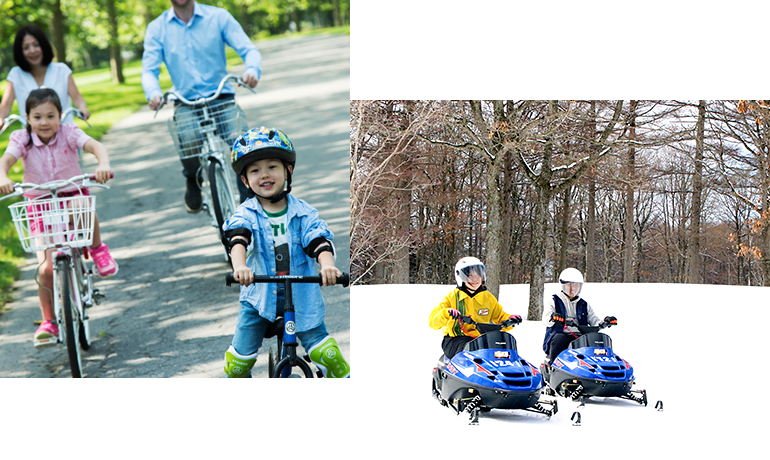 In summer you can cycle or play golf in the clear air, while in winter you can go cross-country skiing or snow rafting over the soft snow. Activities that make the most of the Hokkaido wilderness can be enjoyed in both summer and winter. 
Fine cuisine based on local ingredients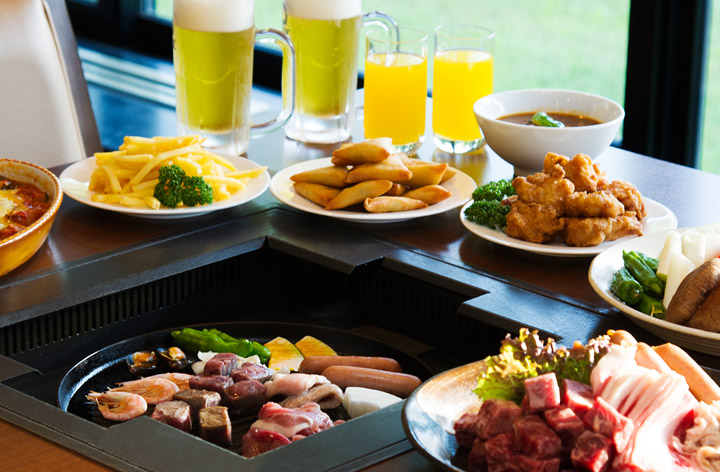 At the Garden Restaurant, or our cafe where home-made desserts are available, or in the heartily satisfying BBQ Restaurant, enjoy our selection of meals while viewing the beautiful scenery within the park.
A theme park where you can casually stop by, even when you just have some free time.
Northern Horse Park is just a 15-minute drive from New Chitose Airport in Hokkaido. You can casually stop by whether it's in the spare time before your flight, or make a day of it during your Hokkaido journey.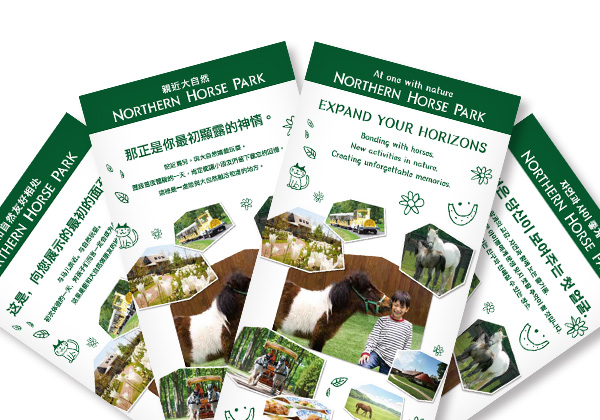 Pamphlets in foreign languages are prepared (English, Korean, Chinese Traditional and Chinese Simplified).
Free Wi-fi is available.
Staff with foreign language ability (English/Korean) are always at your service.
The park facilities and restaurant menus are presented together with foreign languages.